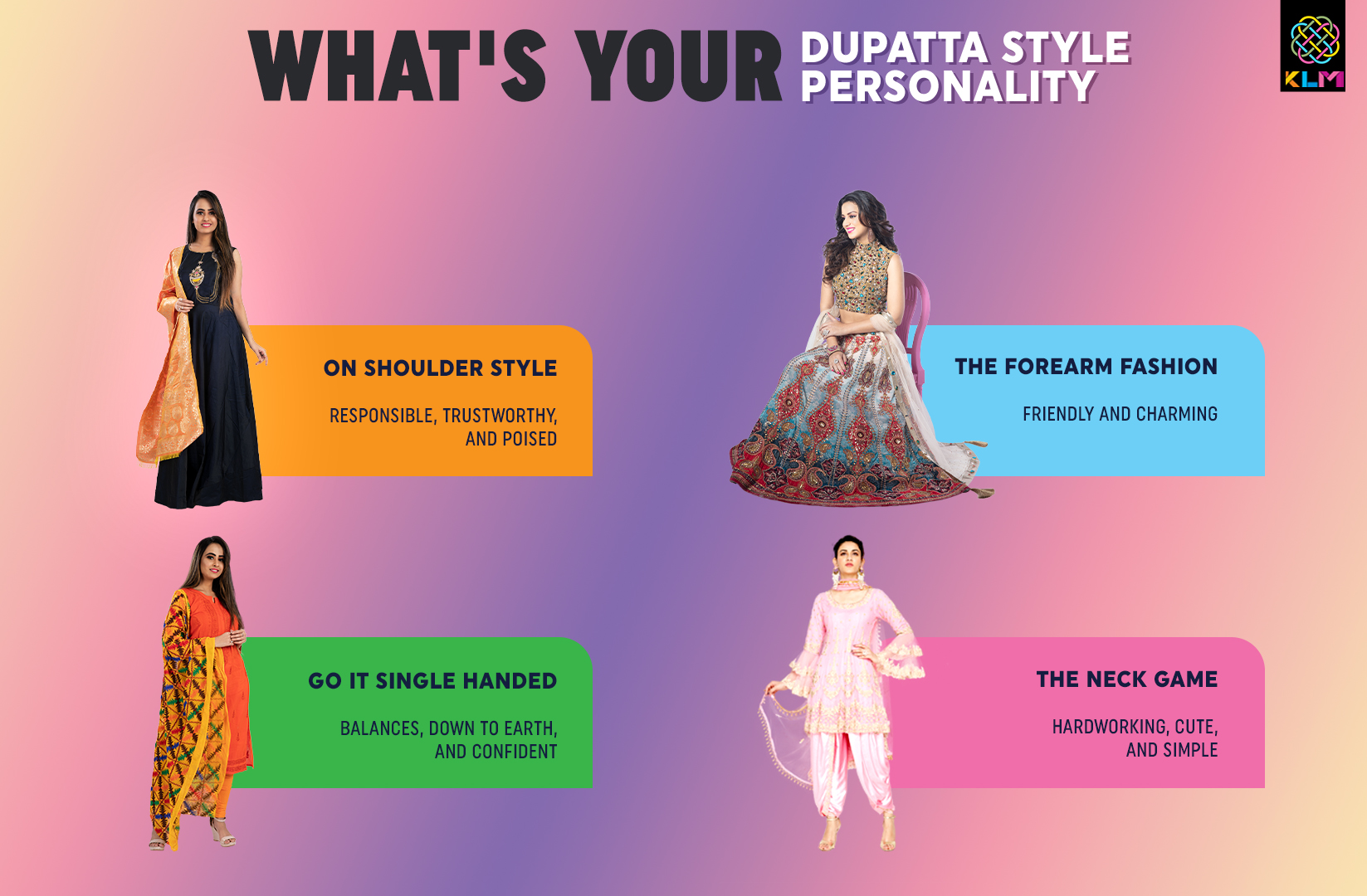 We all love experimenting with the outfits, isn't it?
There are humongous ways to carry, knot, tie and drape the dupatta. It is also surprising to know that the dupatta style determines your personality. So, we must accept that there is an intrinsic link between the dupatta style and personality of an individual. The style of draping the dupatta has evolved from being simple to ravishing & spellbound. The way you carry on or drape the dupatta will give an added spark to the attire you wore.
The Length of the dupatta determines the style it has to be draped in. Gone are the days when it was super cute to wear short dupattas to showcase the rest of the dress. Now it is the dupatta the replicates the style & grace of a dress. The dupatta choices in the present day are endless and they can be worn in infinite fashions.
From work to a party, from a dinner date to a family function, each of these occasions calls for different dupatta styles. It is also surprising to know that there is a match between the dupatta draping and the personality of a person.
The dupatta draping has come a long way crossing many milestones, creating some signature styles.
KLM Fashion Mall, the best shopping mall in Andhra Pradesh, Telangana, and Karnataka- offers irresistible dupatta collection in a riot of colors, patterns, fabrics, designs and embellishments from simple to graceful that matches for the attire you are looking for. Come, visit us, to get your hands on the latest collection of men's wear, women's wear & kids wear. Also, avail our greatest discounts, and offers when you shop from us.