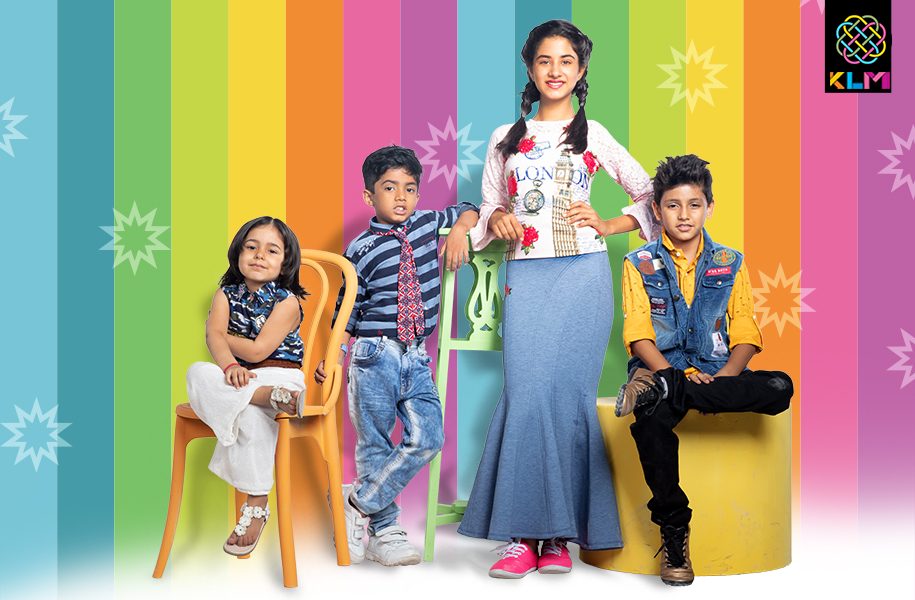 KLM Fashion Mall offers a wide range of collection both for boys and girls, from newborns to infants, from toddlers to kids. Our kids' collection is not just mesmerising but also comfortable for the kids to put on for a longer period of time. Kids shopping is also one of the perfect ways to reinvigorate and spend some healthy time with your munchkins, which really lacks in our day to day busy schedule.
The Little generation is also occupied with infinite things besides schooling, we ensure you that your shopping at our Fashion Mall is fun-filled, engaging and recreational as well. The munchkins can have their own space while shopping at our showrooms.
How are we different? Well, we are not exactly different but we are unique, it is because of our vision to address the fashion needs of the common man at affordable and pocket-friendly prices.
We honour ourselves as one of the most happening shopping mall's for fashionable, trendy, ethnic, fusion and more. In short, you name it, we have it.
We also take utmost care right from the material selection to design and stitching to provide the best in class attires to your little ones. KLM Fashion Mall have tie-ups with the renowned fashion institutes in the country, which helps us to design according to the trend and also customise the attires as per our customers' requirements.
KLM Fashion Mall is operating with around 11 showrooms in and across South India- Andhra Pradesh, Telangana, and Karnataka. And is still further increasing the number as per our customers demand.
There are various offers and deals at all of our showrooms on Men's Wear, Women's Wear and Kids Wear. Come, visit us to explore more and also get your hands on the season's best picks.
KLM Fashion Mall is all set to welcome the little ones and surprise them with various activities and offers at the same time for this children's day. Hey Kids, Get Ready, to participate and drench yourself with discounts, deals and surprise gifts.[/vc_column_text][/vc_column][/vc_row]